Summer in upstate New York brings a respite from lake effect snows.
There are a few less desirable aspects of the season, however: mosquitoes, humidity and allergies.
If this is the time of year when your allergies tend to flare up, that constant sneezing and cough might actually be the result of a sinus infection.
Allergy Symptoms & Sinus Infections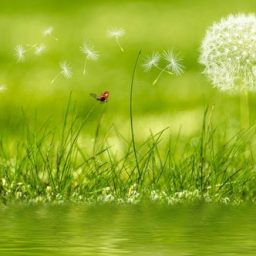 Seasonal allergies are common; it is estimated that 40-50 million people experience them every year.
Allergy Symptoms include
Itchy and Watery Eyes
Stuffy and/or Runny Nose
Cough
Sneezing,
Itchy nose
Throat
Hoarseness
Post-Nasal Drip
They can leave you feeling tired and irritable.
How Do Allergies Affect Us?
Allergies occur when your immune system fends off a perceived threat by releasing chemicals called histamines into the bloodstream – they are what cause your symptoms.
Most seasonal allergies can be traced to pollen, mold, dust mites and animal dander.
A persistent sinus infection called sinusitis produces many of the same symptoms, making it difficult to distinguish from allergies.
If you end up treating the wrong condition, you aren't likely to find relief.
Seasonal Allergies or Sinusitis
So, how can you tell if you're suffering from seasonal allergies or sinusitis in Albany?
The best way is to pay close attention to your symptoms – namely when they occur and how often you experience them.
Allergies usually cause a flare-up soon after you come into contact with the trigger.
They are most common in the spring and fall, though they may occur year-round.
Sinusitis usually follows on the heels of a cold or upper respiratory infection (and can also be caused by allergies, making a diagnosis even harder!).
Infection occurs when the cavities around the nasal passages become inflamed.
Fluid buildup causes many of the same symptoms as allergies, in addition to pain and pressure around the face, forehead and sinuses.
In general, symptoms can persist far longer than with allergies – 12 weeks or longer in some cases.
Treatment Solutions
Your fist line of defense will be the same, regardless of whether you are experiencing allergies or sinusitis.
Over-the-counter medications such as antihistamines, decongestants, nasal sprays and corticosteroids might help reduce or eliminate your symptoms.
You can also try home remedies such as warm compresses to relieve facial pain and humidifiers to moisten the air and help you breathe more easily.
If these don't work, your doctor might prescribe stronger drugs.
Immunotherapy (allergy shots or oral drops) may be recommended for those with persistent allergies that don't respond to other forms of treatment.
Individuals with chronic sinusitis often end up undergoing surgery for long-term relief. There are a couple of different procedures your Albany ear, nose and throat specialist will consider.
If your symptoms are related to underlying structural issues (e.g., nasal polyps or deviated septum), you'll probably undergo endoscopic sinus surgery to have the blockages removed.
If your infection is the result of fluid buildup, a less-invasive procedure called Balloon Sinuplasty is often helpful. Talk to your doctor about which one is right for you.
For more information on identifying whether your symptoms are caused by allergies or a sinus infection, make an appointment with an Albany ENT doctor.
---
Related Ear, Nose & Throat Posts:
---
Our Albany Area Office Locations
Albany
123 Everett Rd
Albany, NY 12205
(518) 701-2085
Gansevoort
123 Everett Rd
Albany, NY 12205
(518) 701-2085