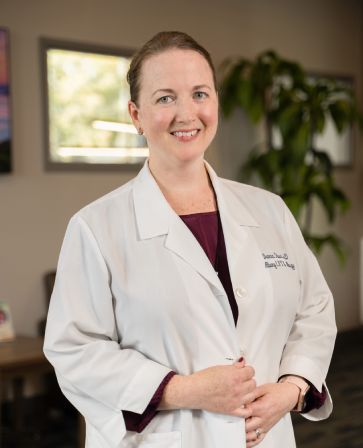 Dr. Ross has been a licensed audiologist since 2004 and now serves as the director of audiology. She enjoys spending time with her patients and their families to find the best possible solutions with assistive devices, auditory training programs, hearing aid amplification and cochlear implant systems.
Dr. Ross has a special interest in tinnitus and decreased sound tolerance.
Outside of work, she loves to spend time exploring the Adirondacks with her family, listening to music and cheering on her boys at their sporting events.
Areas of Clinical Interest
Education

Graduate School: The State University of New York at Buffalo, Doctor of Audiology
Undergraduate: The College of Saint Rose
Membership

American Academy of Audiology
American Tinnitus Association
American Cochlear Implant Alliance