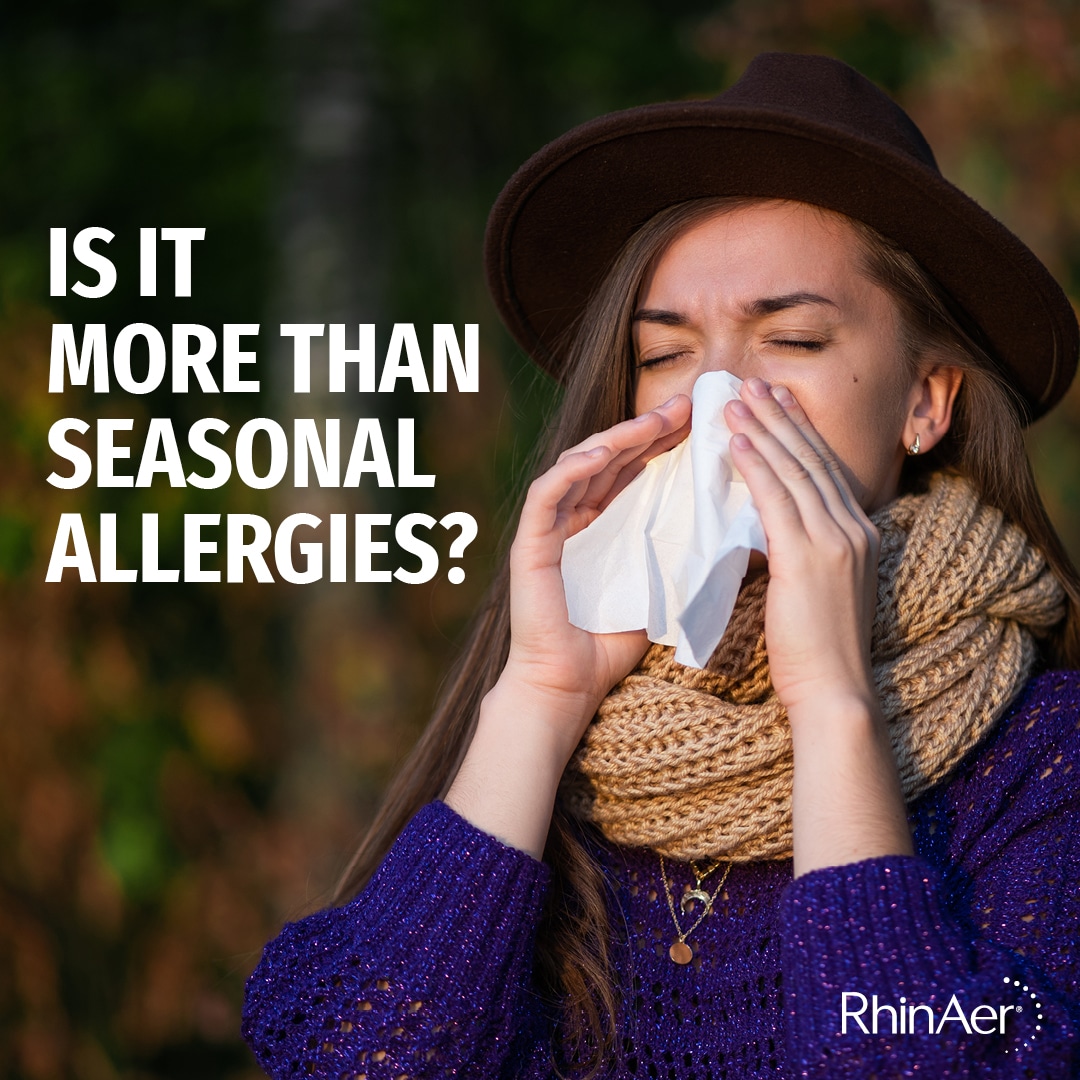 Rhinitis is a common nasal disorder that affects persons of all ages. Symptoms of this condition are among the most common problems reported to ENT physicians. Rhinitis can be classified as allergic ("hay fever") or non-allergic, and some patients may have both. While symptoms may sometimes be related to allergies, symptoms from chronic rhinitis may occur all year.
Acute rhinitis commonly results from viral infections such as the common cold but may be a result of allergies, bacteria, or other causes. When symptoms persist for months or even years, this is referred to as chronic rhinitis.
This challenging condition can negatively impact your life in countless ways, and trying to find an effective treatment can be frustrating. Until now, you may have managed your symptoms with medications and sprays, which only provide temporary relief. RhinAer is a treatment that can be performed in your ENT physician's office or clinic to help you find real, lasting relief.
https://aerinmedical.box.com/s/66q0ihu5ss8b8tq43263geh2ten4yt32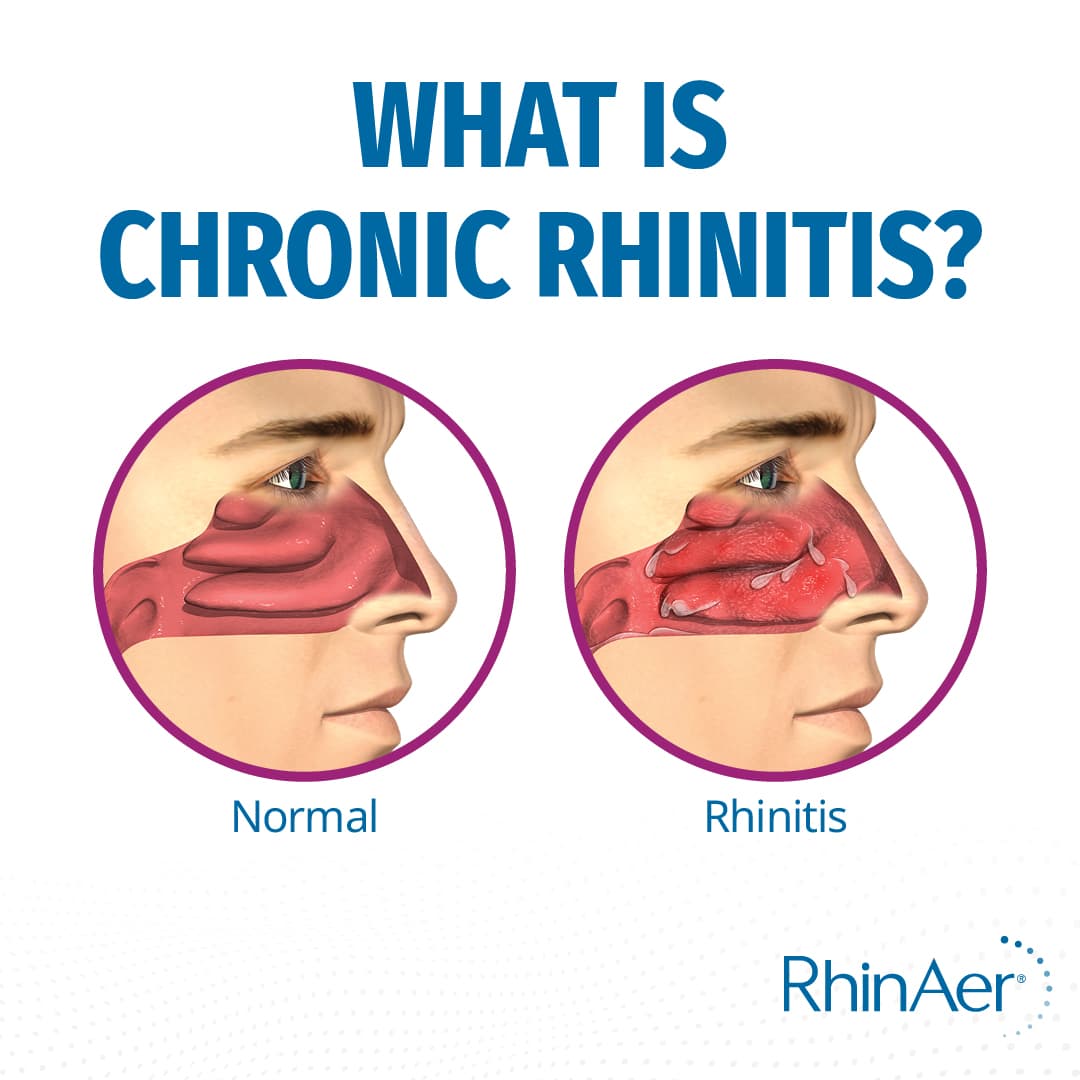 Experiencing Chronic Rhinitis?
Chronic rhinitis is a persistent inflammation of the tissues lining the nose, resulting in symptoms such as:
Persistently runny nose
Post-nasal drip
Nasal congestion
Itching and sneezing
Coughing
Typically, nasal nerves help regulate nasal activity. Structures called turbinates warm and moisturize air as it flows through the nose, and mucus production helps protect against infectious agents. With chronic rhinitis, the nasal nerves send too many signals, inflamed turbinates contribute to congestion and a stuffy nose, and excessive mucus can drip down the throat (post-nasal drip) and cause a runny nose.
How does the RhinAer Treatment work?
RhinAer is a new treatment that provides lasting relief from chronic rhinitis. RhinAer uses temperature-controlled radiofrequency technology to deliver precise therapeutic benefits, treating the sources of both runny and stuffy noses. The procedure is performed under a local anesthetic during an office visit, with no incisions, no downtime, and minimal discomfort. Patients are typically able to return to normal activity on the same day.
In a clinical study, patients treated with RhinAer experienced significant relief from chronic rhinitis symptoms. Most patients begin to see improvement between two- and six-weeks following treatment.