Capital Region's Preeminent Ear, Nose and Throat Private Practice Welcomes Audiologists Maggie McCarthy, Au.D., CCC-A and Rachel Treiber, Au.D.
delivering the finest audiologic care to the deserving patients of the Capital Region requires having the finest audiologists on its clinical team. Today, the area's preeminent ear, nose, throat and allergy private practice proudly announced that Maggie McCarthy, Au.D., CCC-A and Rachel Treiber, Au.D. are joining AENT as of September 7th, 2021. Each licensed Doctor of Audiology will see adult and pediatric patients at the practice's Everett Road location. With their addition, AENT will total nine highly trained, licensed and experienced Doctors of Audiology.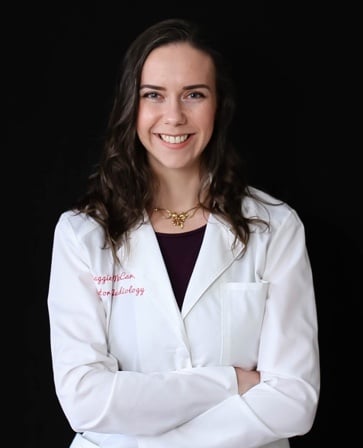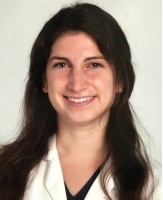 Maggie McCarthy, Au.D., CCC-A received her Bachelor of Science, Communication Sciences and Disorders degree from the College of Saint Rose in Albany, NY and then earned her Doctor of Audiology from Indiana University in Bloomington, Indiana. She arrives at AENT following six years of clinical management as a member of the United States Navy. She is affiliated with several professional organizations including the New York State Speech-Language-Hearing Association and the National Hearing Conservation Association. Dr. McCarthy has also been recognized with awards and Military Decorations including the American Academy of Audiology, Academy Scholar, Navy and Marine Corps Commendation Medal, and the Navy Medicine Audiology Officer of the Year
Rachel Treiber, Au.D. received her Bachelor of Arts degree in Communicative Sciences and Disorders from The University at Buffalo in New York, then earned her Doctor of Audiology from Kent State University in Kent, Ohio through The Northeast Ohio Au.D. Consortium (NOAC). Dr. Treiber is a member of the American Academy of Audiology; completed her fourth-year externship at the Cleveland Clinic; has experience in hearing and aging research and served as Vice President of the NOAC Chapter of the Student Academy of Audiology.
Dr. Gavin Setzen, President of AENT, noted "I am delighted to welcome these two highly qualified Doctors of Audiology into our practice. The residents of the Capital Region deserve the finest and most compassionate care possible, and I'm confident that's exactly what they will receive from these fine clinicians".
To learn more about Albany ENT & Allergy Services or to schedule an appointment, call (518) 701-2085 or visit albanyentandallergy.com.
About Albany ENT & Allergy Services
lbany ENT & Allergy Services is a comprehensive practice devoted to the care of adults and children with disorders of the ear, nose, throat, head and neck. With two locations open to serve the Capital Region, the practice specializes in allergy diagnosis and immunotherapy as well as sinus, nasal, parathyroid and thyroid surgeries and sleep medicine.