It's estimated that about one in five adults suffers from hearing loss in Albany.
If you fall into this category, we hope you are seeking treatment. Untreated hearing loss is a nationwide epidemic that poses serious risks to your health – not just your physical health but your mental well-being.
Hearing Impairment & Cognitive Disorders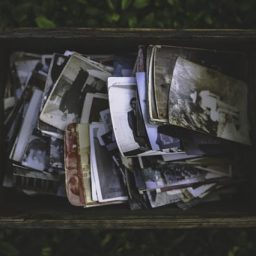 Of the 48 million Americans with hearing loss, only about 20 percent are undergoing treatment for their condition. Reasons vary; given its gradual onset and the brain's ability to adapt, some aren't even aware they have a hearing impairment.
Others are afraid or suffer from pride and vanity or think that treatment is too costly. But untreated hearing loss is a serious concern and can lead to a number of associated physical, social and emotional health problems.
A recent study published in the November 2018 edition of the Journal of Public Health illustrates the correlation between hearing loss and cognition.
Relying on data from a 2014 U.K. health survey, researchers looked at the link between hearing loss the use of medical services and found strong evidence of "a relationship between hearing impairment…and a range of outcomes related to cognition, depression and other aspects of mental health," according to Ciaran O'Neill of the Centre for Public Health at Queens University Belfast and co-author of the study.
While the study wasn't able to decisively show that hearing loss increased a patient's likelihood of needing additional medical care, it did find a direct link between hearing loss and problems related to memory, cognition, independence and mobility – all factors that do increase the need for medical care.
The results mirror those of other studies that have found an association between hearing loss and a higher risk of falls, stress, depression, independence, social interaction, dementia and cognition, as well as a corresponding increase in the need for health services by hearing-impaired individuals.
The Importance of Hearing Loss Treatment
Fortunately, there's an effective solution for most people with hearing loss, one that will not only improve their ability to communicate but reduce their odds of suffering from associated mental and physical health conditions: hearing aids.
O'Neill's study underscores how valuable hearing aids are in treating hearing loss.
Participants' hearing levels, cognitive abilities and mental health were measured; 45 percent were diagnosed with mental health issues, and of that group, 26 percent had hearing loss ranging from slight to severe. Those respondents who wore hearing aids had lower incidences of these issues.
The bottom line is this: hearing loss has far-reaching consequences and significantly impacts your quality of life on an everyday basis. Treatment is your best way to keep you socially engaged and prevent associated mental and physical problems. If you are experiencing trouble hearing but haven't seen an Albany audiologist yet, schedule an appointment as soon as possible.
---
Related Hearing Loss Posts:
---
Our Albany Audiologist Office Location
Albany ENT & Allergy Services PC
400 Patroon Creek Blvd #205
Albany, NY 12206
(518) 701-2085