Ear tubes, also known as tympanostomy tubes (TT), are an extremely common treatment for chronic middle ear infections in young children. In fact, according to an article published in the National Library of Medicine, "Almost 7% of all children will have a least one set of TT by 3 years of age, and approximately 20% of children who receive one set of TT will require a second set at some point in their lives." Below we review information about what to expect and tips for preparing your child for ear tube surgery.
Preparing for Surgery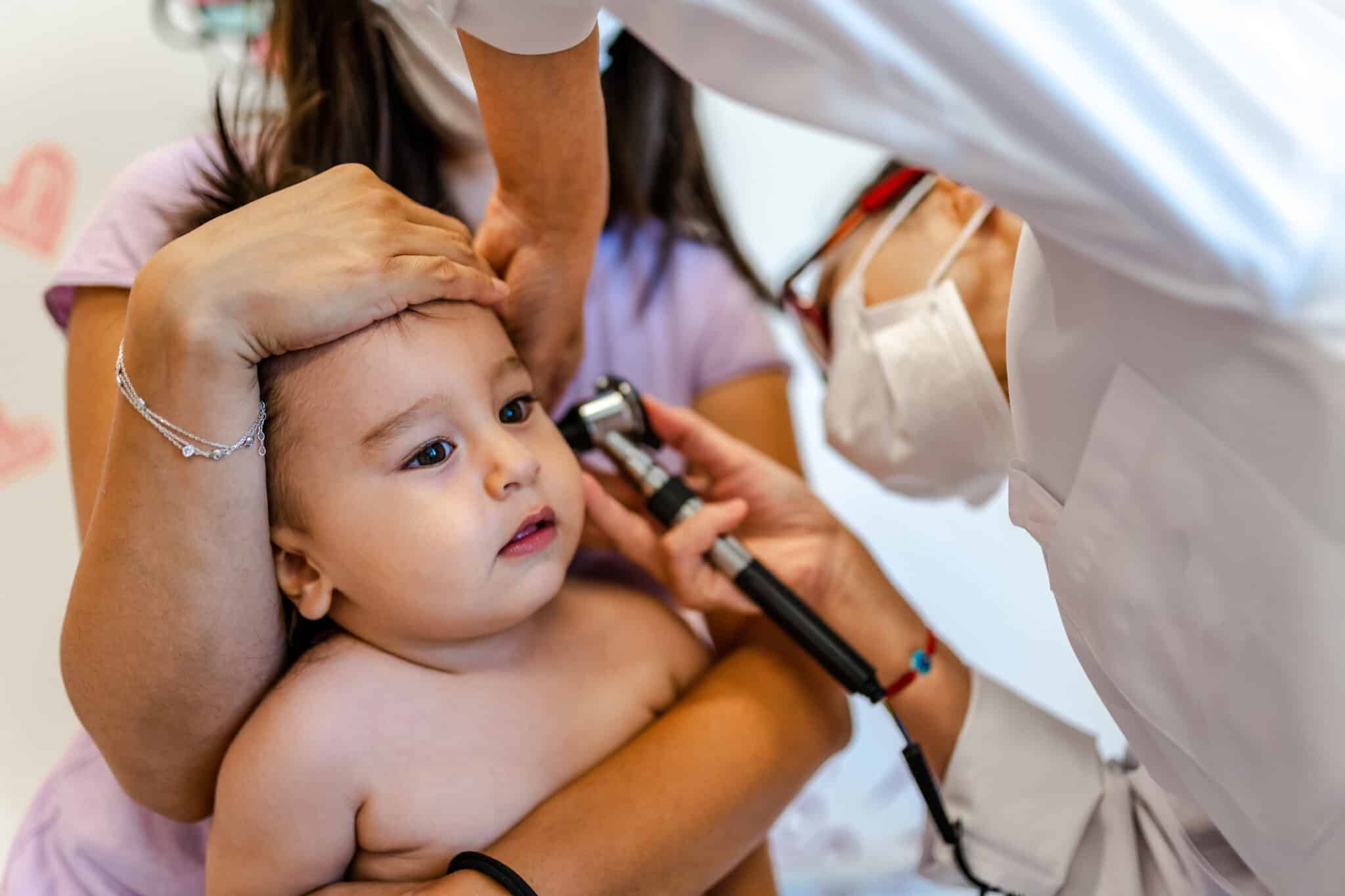 Before your child's ear tube surgery, be sure to:
Talk to them about the surgery. Tell your child that the surgery will help their ear problems and make the pain go away when they're playing at the playground in Washington Park. Let them know you will take them to the hospital, where doctors and nurses will take good care of them for a little while. They will go to sleep, and when they wake up, you will be with them.
Ask if you can get a tour. Taking your child to the hospital and surgery area before the surgery might help them feel less nervous when they go in for the actual surgery.
Communicate with their care team. Be sure to tell the doctor you're consulting with about all the medications, vitamins, supplements and herbal remedies your child takes, as some may increase the risk of problems during surgery. They will advise how long your child should avoid taking them leading up to surgery.
The Day of Surgery
On the day of surgery, you should:
Follow all pre-op instructions. This will probably include not letting your child eat or drink on the morning of surgery. If they do, the surgery will likely be canceled.
Bathe your child and brush their teeth. Don't apply lotions or deodorants, and don't let them swallow any water or toothpaste.
Let them bring a comfort item. For younger children, this may be a stuffed animal or blanket. For older children, it might be a book or music.
After Surgery
After surgery, you can expect clear or red-tinged drainage from the ears for one to three days.
If your child exhibits any of the following, contact their doctor right away:
Bright red blood draining from the ears
Ear pain that is not relieved by non-aspirin pain relievers
A fever above 101°F
Vomiting
Dehydration
For more information or to schedule an appointment with an ear tube specialist, call Albany ENT & Allergy Services today.
[related-posts]