As summer begins, we're all excited to get outside and spend some time in the water. Unfortunately, splashing around to cool off can result in water becoming trapped in the ears, which at best is uncomfortable and at worst can cause an infection. Below is a guide to help you get water out of your ears.
Symptoms of Water in the Ears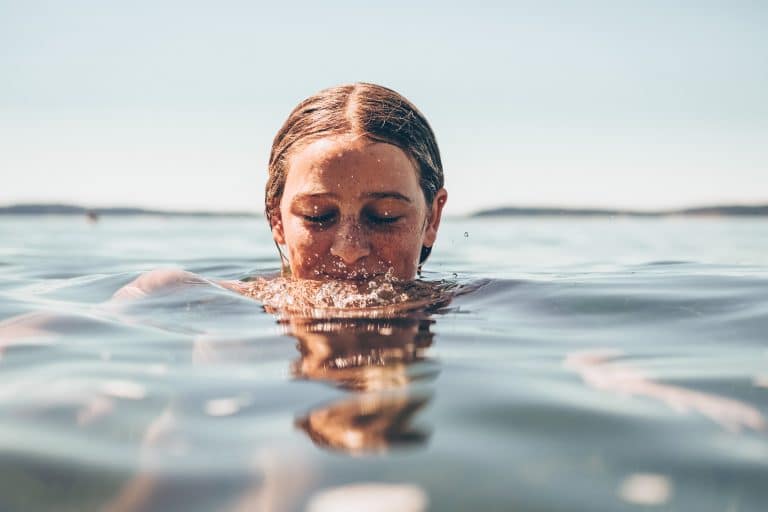 If you have water trapped in your ears, which can occur if you have a narrow ear canal or a blockage caused by excessive earwax of a foreign object, you may experience symptoms like:
Feeling of fullness
Sensation of water jostling around
If the water remains in the ear, an infection known as swimmer's ear may result, which involves symptoms such as:
Itchiness/redness inside the ear canal
Pain/discomfort
Drainage of clear, odorless fluid
Fever
Tips for Removing Water
The most important thing to note is you should not insert anything into the ears to try to get them to drain – including cotton swabs. This can push obstructions deeper into the ear canal or even puncture your eardrum. And if you scratch the inside of the ear canal, this will provide an opening for bacteria to grow. Instead try…
Tilting your head toward the affected ear and pulling gently on your earlobe.
Moving your jaw by yawning or chewing gum, then tilting the affected ear down.
Pinching your nose, closing your mouth and gently exhaling to open the Eustachian tubes.
Lying on your side for a few minutes with the affected ear on a soft cotton towel.
Creating a suction with your palm and pushing gently against the affected ear with your head tilted down.
Resting the affected ear on a warm compress or blowing warm air from a hair dryer on the low setting into the ear canal.
Using hydrogen peroxide eardrops, as long as you don't have an ear infection, ear tubes or a perforated eardrum.
If these techniques don't work or you suspect an infection, contact an ENT or audiologist immediately.
For more information about water in the ears or to schedule an appointment with an expert, contact Albany ENT & Allergy Services today.