Hearing loss has long been attributed to aging. But according to experts, the deafening world we live in can be putting us all at risk, regardless of how old we are. This is especially true during the Fourth of July with the popularity of fireworks.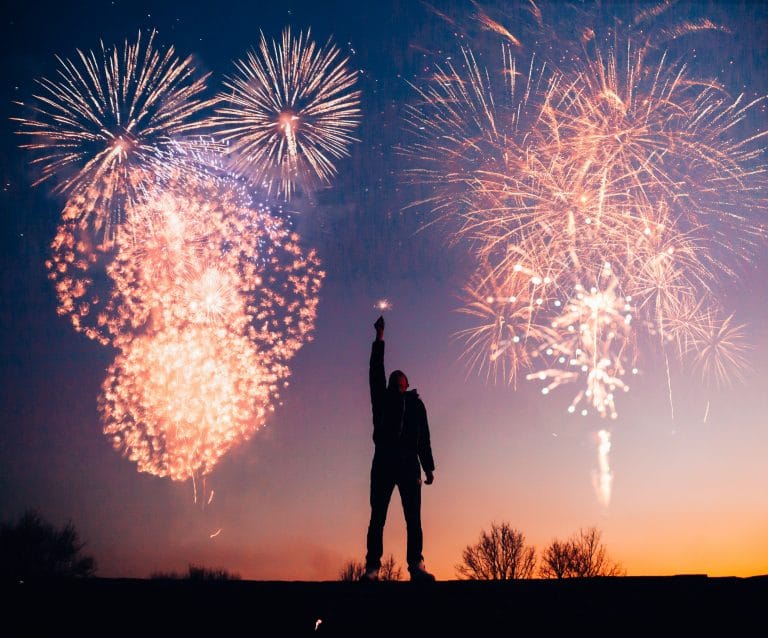 Loud Environments Are Causing Hearing Loss
Writer David Owen is passionate about educating his readers about how the loud noises we live with can be harming our hearing. When sitting down for an interview with NRP to discuss his 2019 book Volume Control, Owen describes the time we live in as a "deafening" one. Even small household appliances like your hair dryer and blender produce noise that can permanently damage your ears and cause hearing loss.
Owen explains, "There have been a couple of studies done with populations of indigenous people who live in places where there is very little background noise and elderly people in those populations tend to hear as well as infants do."
Rather than giving up modern conveniences, Owen simply recommends that people carry earplugs with them. He makes a specific point that carrying them around is not enough; you have to not be shy about wearing them.
How Fireworks Can Harm Your Hearing
While there are hearing dangers lurking everywhere, Fourth of July weekend poses some of the greatest risks. One of the biggest concerns is fireworks.
An exploding firework is a complex chemical reaction made up of gunpowder and different metal compounds that give off different colors. With the introduction of heat, the gunpowder gives off gas that expands rapidly. The gas expands within the chamber until it runs out of room and explodes. The explosion causes a blast wave – the vibrations of which have the potential to cause permanent damage to the delicate hair cells within your inner ear in an instant.
Fireworks have the potential of measuring between 150 to 175 decibels when fired at close range. According to the World Health Organization, anything over 85 decibels can cause damage, and the maximum levels an adult should be exposed to is 140 dB. (Children are even less at 120 dB.)
Tips for Keeping Your Ears Safe
Below are three tips to protect your hearing during your Fourth of July celebration.
Maintain a safe distance from the professional firework display
Don't set fireworks off yourself
Wear hearing protection
If you are adamant about setting off your own fireworks, you should at least go with the safest options. Fountains, wheels, falling leaves and comets are considered the quieter fireworks while rockets, mines and any firework that has multiple blasts strung together are designed to make as much noise as possible.
To learn more about protecting your hearing or to schedule an appointment for a hearing test with an expert, contact Albany ENT & Allergy Services today.