Turbinates are tiny bone structures in the nose. Some people with chronic nasal issues can benefit from turbinate reduction.
Let's take a closer look at what conditions turbinate reduction can help treat, as well as what to expect before, during and after the procedure.
Causes of Swollen Turbinates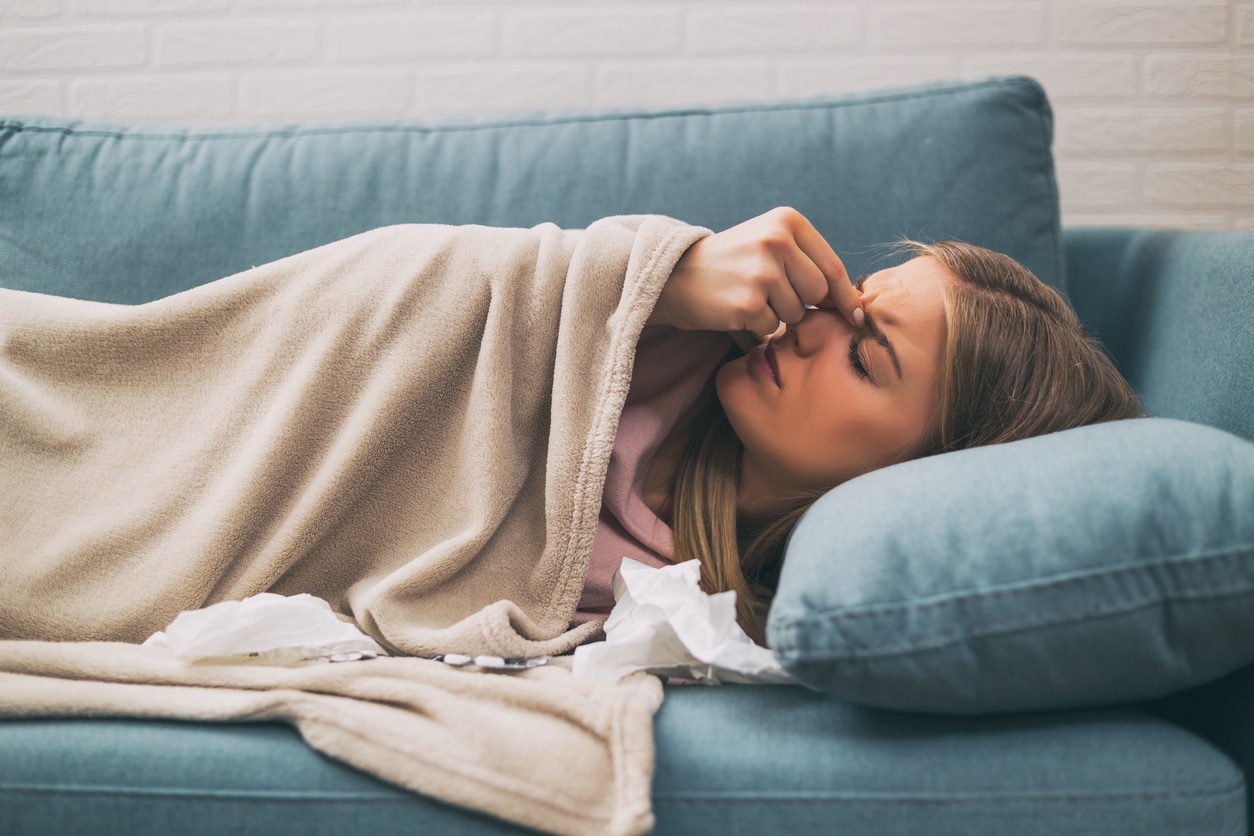 Issues arise when the turbinates become swollen to the point that they interfere with breathing. Turbinates can become enlarged by many conditions including, but not limited to:
Sinus infection
Upper respiratory infection
Allergies
What Conditions Are Treated by Turbinate Reduction?
Having swollen turbinates can cause symptoms like:
Nasal congestion
Postnasal drip
Increased congestion when lying down
Difficulty breathing
Additionally, swollen turbinates can make it difficult to breathe while sleeping and can even cause sleep apnea.
If enlarged turbinates are causing your symptoms, your doctor will first recommend non-surgical methods, such as certain medications or nasal steroids that help ease congestion. However, these options may be ineffective or only work temporarily when it comes to managing your symptoms. In that case, a turbinate reduction will likely be the next step.
Before Surgery
Your medical provider will give you instructions to follow prior to your surgery, including any medications that you should avoid or stop taking, as well as when to stop eating and drinking the night before your procedure.
You may also need to have blood work or additional testing done before to make sure it's safe for you to undergo surgery.
What Happens During Turbinate Reduction?
Turbinate reduction is a same-day procedure that is sometimes paired with surgery to correct a deviated septum.
Several different surgical methods can effectively reduce the size of turbinates, including:
Laser surgery—Uses a laser beam on the inferior turbinate to create lesions that allow for removal
Cryosurgery—Similar to laser surgery but involves freezing the turbinate for removal
Radiofrequency—Delivers heat from a high-frequency current to destroy the turbinate
Turbinate resection—Removes all or part of the inferior turbinate and widens the nasal airway
Research has shown that "all inferior turbinate surgery techniques lead to a significant improvement in the patient's quality of life, and no significant differences were found between the techniques."
Recovery After Turbinate Reduction
After your medical team has decided that you're ready to go home, you'll be provided with care instructions and likely prescribed medication to help control pain or discomfort.
You may experience increased nasal discharge during recovery. It can be helpful to use a humidifier or saline nasal spray to help with this.
Contact your health provider if you have any difficulty breathing, have intense pain, excessive bleeding or develop a fever.
After you recover, you should notice a difference in your ability to breathe better, making activities like going to work, sleeping and taking walks at Washington Park easier and more enjoyable.
To learn more or to schedule an appointment with one of our providers, contact Albany ENT & Allergy Services today.
[related-posts]