If you have thyroid cancer or a benign nodule that has grown large enough to cause problems, your doctor may have recommended a thyroidectomy. This is a type of surgery that removes all or part of your thyroid gland.
It's understandable to feel nervous going into any kind of surgical procedure. Let's examine what you can expect before and after surgery, as well as what you can do to aid your recovery.
Preparing for Thyroid Surgery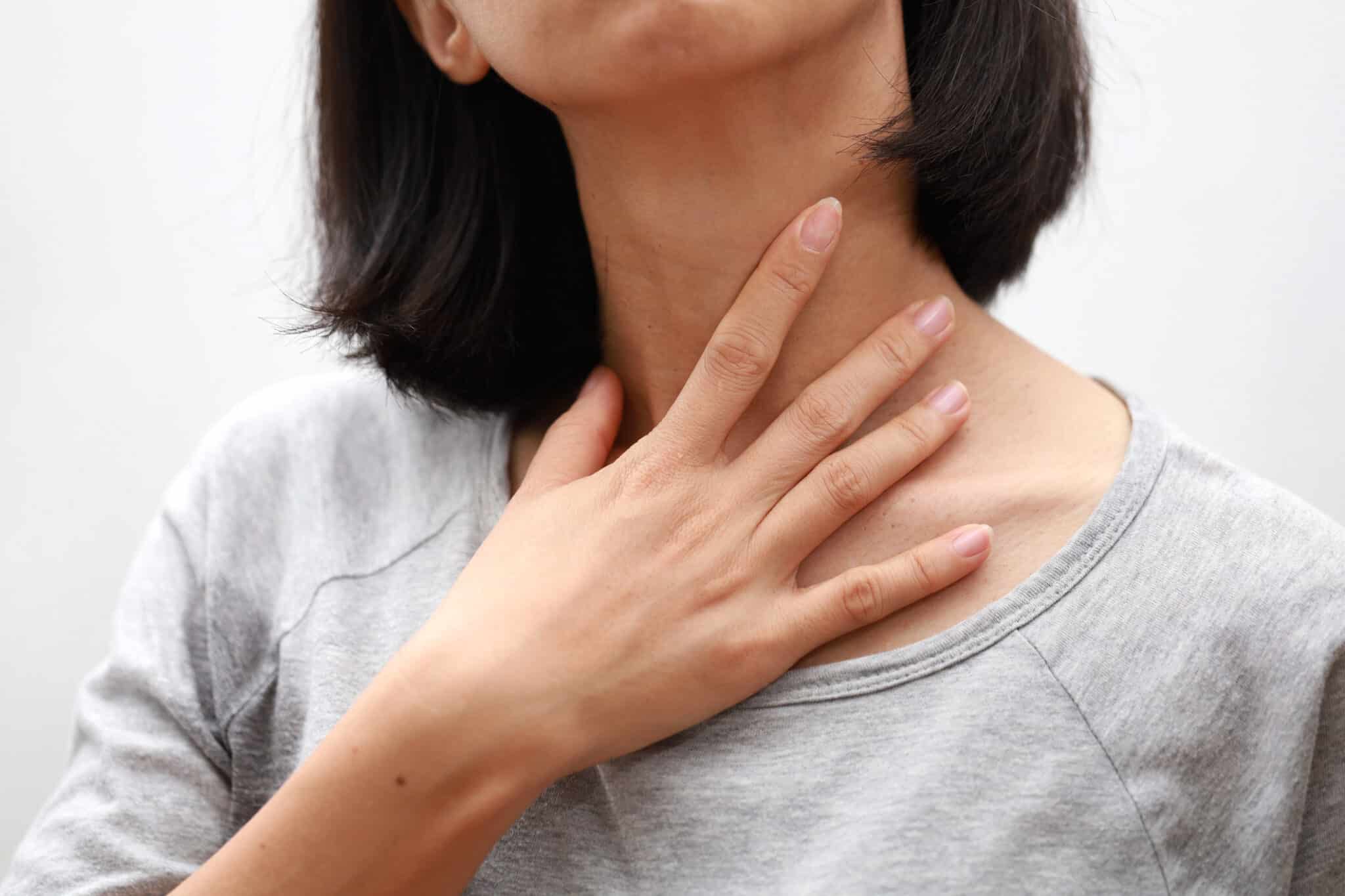 Once your surgery is scheduled, you will go through a pre-operative evaluation with your care team. This may involve blood tests, imaging and/or an electrocardiogram (EKG).
This is also when your medical professional will give you instructions for the day of surgery, such as when you need to stop eating and drinking. It's very important to follow all of these instructions to the letter. Otherwise, your surgery may need to be canceled. If you are unsure about any of the instructions, reach out to your provider for clarification.
Is Thyroid Gland Removal Safe?
Research has shown that thyroidectomies are safe. However, as will all procedures, there is a slight risk of complications. In a study of 932 patients who underwent a thyroidectomy over a 20-year period, researchers found that 1.3% of individuals experienced temporary laryngeal nerve damage, while 0.2% had permanent, recurrent damage.
Recovering After Thyroid Surgery
After your surgery, it's common to experience several temporary symptoms, including:
Neck pain
Difficulty swallowing
Weak or hoarse voice
Most people will be able to go home within one day after the procedure. However, you will likely need two weeks of rest at home to fully recover. Before you go, your doctor will go over recovery instructions and prescribe medications.
How To Aid Recovery
Avoid heavy lifting and other tasks that can strain your neck for up to three weeks
Avoid soaking or scrubbing the incision for a week (showering is OK after the first day)
Start out eating soft foods for the first few days of recovery. Ask your spouse or loved one to pick up some ice cream for you at Kurver Kreme as a treat.
Take your prescriptions. If you have full thyroid removal, you will need to be on thyroid hormone replacements. You may also need to take calcium supplements as your parathyroid glands may be disturbed after surgery, which can lower calcium production. If only a part of your thyroid is removed, your hormone levels will be checked regularly to see if medication is necessary.
For more information or to schedule a consultation with one of our experts, call Albany ENT & Allergy Services today.
[related-posts]