The sinuses are air-filled pockets behind the cheeks, nose and forehead that produce mucus that moisturizes the nose and protects it from pollutants. Occasionally, the sinuses can face problems such as polyps and infections. Surgery may be necessary to remedy these problems. Below we review the types of sinus surgery and what to expect.
Types of Sinus Surgery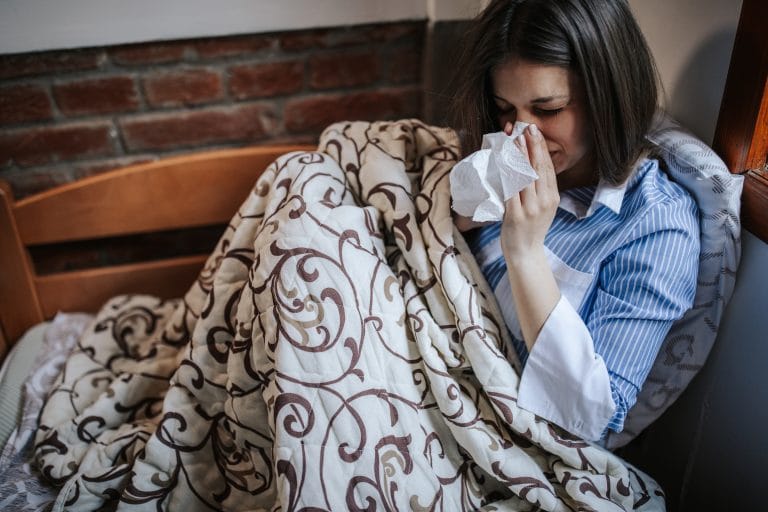 Types of sinus surgery include:
Functional endoscopic sinus surgery
Balloon sinuplasty
Turbinate reduction surgery
Sinus ostial dilation surgery
How Sinus Surgery Is Performed
Each type of sinus procedure is performed differently, but below are the general steps:
First, you are placed under local or general anesthesia.
Then, a small scope is inserted through the nose into the sinuses so the physician can see what's going on.
Next, the doctor surgically removes any blockages, sections of bone or polyps that need to be taken care of.
Finally, the tools are removed and packing is placed in and around the nose.
Preparing for Sinus Surgery
Avoid over-the-counter pain medications like ibuprofen and aspirin for at least a week leading up to your sinus surgery. For other medications, talk to your doctor about whether they are safe to close to surgery.
You should arrange a ride to and from the procedure, as you won't be able to drive after being placed under anesthesia.
Recovering from Sinus Surgery
Unless there are complications, you won't have to stay overnight after your surgery. You should be able to go home within a few hours.
It's essential to follow all of your doctor's post-op instructions to ensure your sinuses heal properly and to avoid infections.
For about a week after surgery, avoid activities that elevate your blood pressure like weight lifting and running. You should also avoid blowing your nose for about a week as well.
Medications such as pain relievers and corticosteroids may be prescribed. Avoid over-the-counter pain medications, as they can affect your blood pressure.
You should also use saline spray to prevent blood from crusting up and blocking the sinuses as they heal.
If you're ready to enjoy visiting Hansen's Farm & Nursery without suffering from sinus symptoms, call the sinus experts at Albany ENT & Allergy Services today.
[related-posts]