Children are exposed to viruses all the time, whether at school or when playing with other kids at Washington Park Playground. Sometimes these viruses can lead to sinus infections. Let's take a look at the symptoms, causes and treatment options for sinus infections in children.
Symptoms of Sinus Infections in Children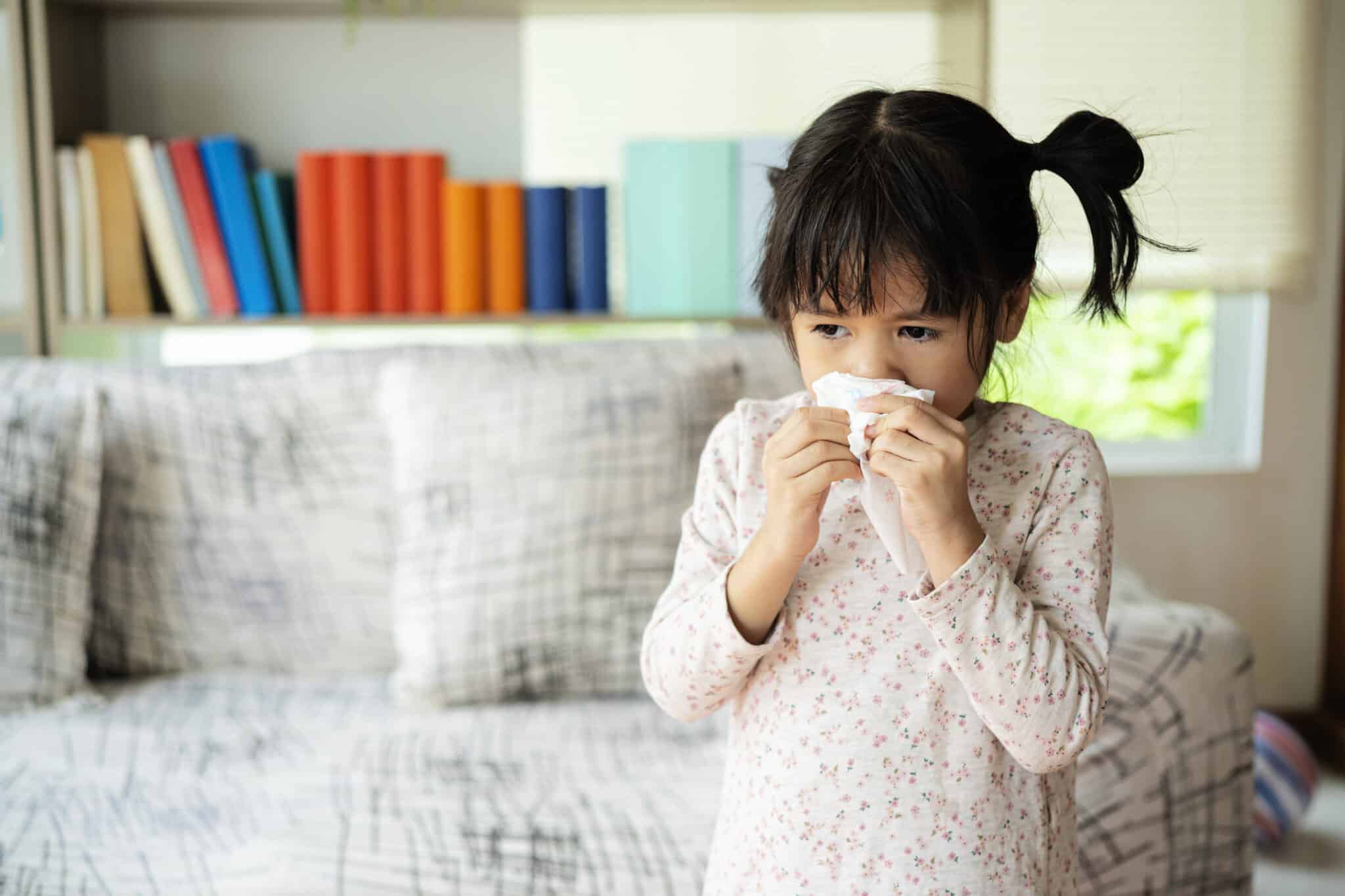 Sinus infections, also called sinusitis, are an inflammation of the sinuses. It's often the result of a cold or virus spreading to the sinuses from the upper respiratory tract. Research shows that "approximately 6% to 7% of children presenting with respiratory symptoms have acute sinusitis."
If your child has sinusitis, they may have symptoms such as:
Nasal congestion or stuffy nose
Pain or tenderness around the sinuses
Thick yellow or green nasal discharge
Cough
Headache
Fever
Postnasal drip
Loss of smell
Sinus infections can be acute, chronic or recurrent. If they are acute, symptoms last less than 12 weeks. If they are chronic, symptoms last more than 12 weeks. Sinus infections are classified as recurrent if your child has three or more episodes of acute sinusitis in the same year.
Diagnosing Sinus Infections
If your child has symptoms of a sinus infection, bring them in to see their primary care provider or an ENT specialist. They will perform a physical exam and may order the following tests to confirm a diagnosis:
Sinus x-rays
A swab of the sinuses for a sinus culture
CT scan of the sinuses
Treatment Options
Treatment options for sinusitis will depend on several factors, including your child's age, overall health, and severity of their symptoms as well as whether the infection is acute or chronic.
For acute infections, their doctor may recommend several days of rest and at-home treatments like fluids and warm compresses to see if symptoms improve on their own. If they don't, and your child is thought to have a bacterial infection, antibiotics may be prescribed.
For chronic sinusitis, your child will likely be referred to an ENT specialist who may recommend the following treatment options:
Antibiotics
Inhaled corticosteroid medication
Allergy medications or immunotherapy if their infections are allergy-related
Sinus surgery, though this is less common in children
To learn more about treatment options or to schedule an appointment with one of our pediatric specialists, call Albany ENT & Allergy Services today.
[related-posts]