There are many reasons why your child develops a cough, most of which are nothing to worry about. Let's go over a few common causes of coughing in children as well as potential treatment options.
Common Cold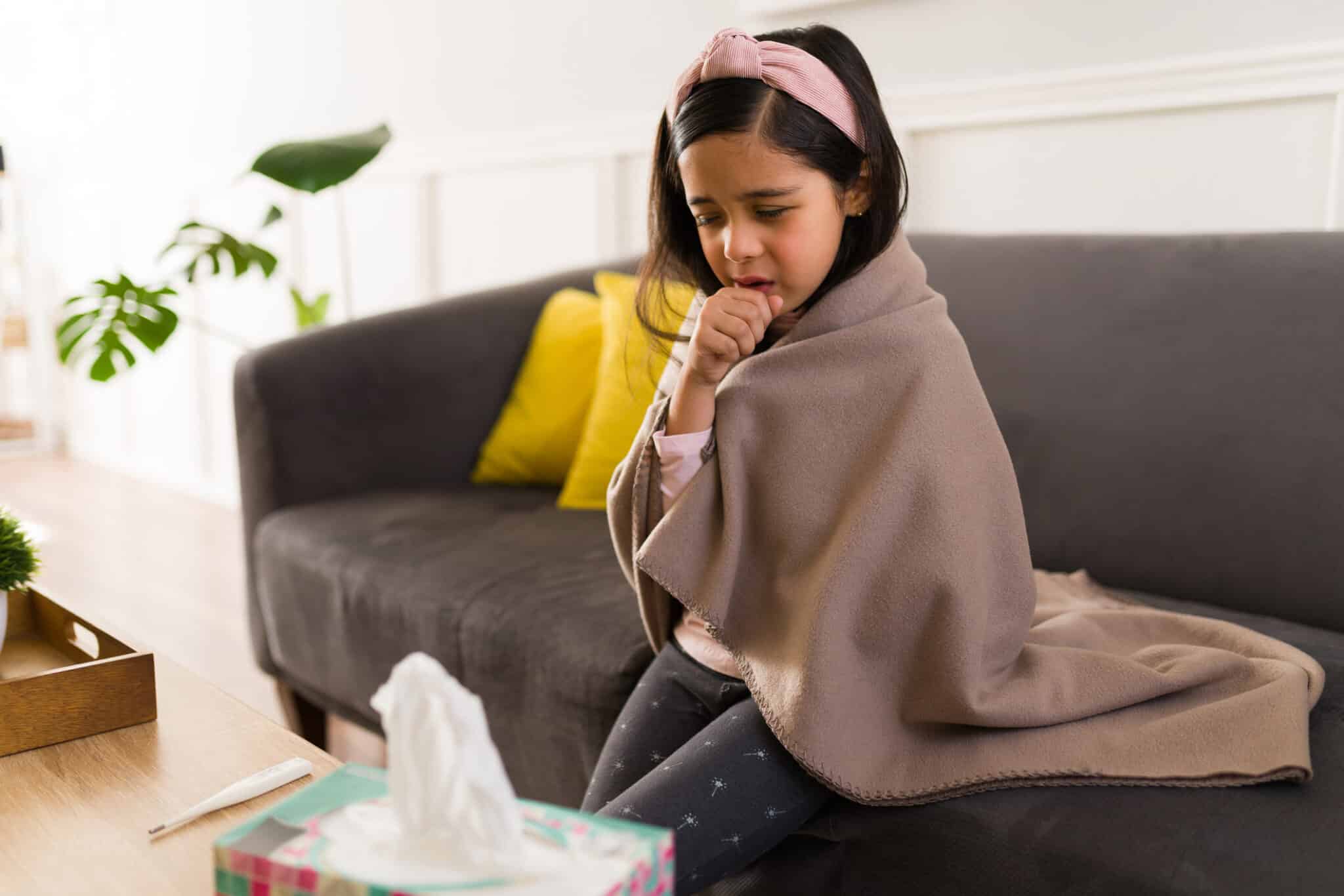 As we move into fall and winter, we enter the height of "cold season." The good news is that cold symptoms in children are usually mild. In addition to a wet, productive cough, children with a cold may experience a sore throat, runny nose, sneezing, achy muscles and a mild fever.
Allergies
Seasonal allergies are most prevalent in the spring and fall. Typically, children under the age of two or three do not experience these types of allergies. Symptoms can include a dry cough, watery, itchy eyes, nasal congestion, scratchy throat and sneezing. Unlike a cold or other virus, allergies will not cause a fever or body aches.
Asthma
Asthma is a common chronic childhood illness. One symptom of asthma is a chronic cough that is worsened by certain triggers, such as cold air, having a virus, excitement, exercise, laughing and being exposed to certain pollutants or triggers like cigarette smoke or poor air quality. Other symptoms include:
Wheezing
Shortness of breath
Chest tightness or congestion
Trouble breathing when playing or exercising
In some cases, asthma requires immediate treatment. Seek emergency medical care if your child has to stop mid-sentence to catch their breath, is using their abdominal muscles to breathe, or is experiencing chest pain, increased heartbeat and/or sweating.
Home Remedies for Child's Cough
In many cases, you can help relieve symptoms of your child's cough at home by trying the following:
Increase their fluid intake by giving them lots of water, juice and maybe even picking them up a bowl of chicken noodle soup from The Cobblestone Lunch Shoppe.
Have them rest in an upright position to make it easier to breathe.
Use humidity to break up mucus by giving them a hot bath or putting a humidifier in their room overnight to help with sleep.
What if My Child's Cough Won't Go Away
If you've tried home remedies and your child's cough seems to be lingering, it may be time to make an appointment with a doctor. All children with a "persistent cough, i.e. a cough lasting more than 4-8 weeks or "chronic cough," must be carefully evaluated in other to rule out specific causes that may include the entire pediatric pulmonology spectrum." A thorough examination will identify the cause of your child's coughing and allow their doctor to recommend the best treatment plan available to help with their symptoms.
For more information or to schedule an appointment with one of our pediatric specialists, call Albany ENT & Allergy Services today.
[related-posts]