New York is no stranger to severe winter weather. Not only must we sometimes contend with heavy snow, gusty winds and plummeting temperatures; on top of Old Man Winter's fury, nosebleeds in Albany are common during the winter months. Here's why.
Who is Most Likely to Get a Nosebleed…and Why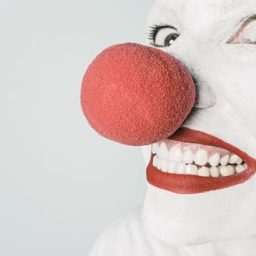 Nosebleeds, as frightening as they can seem, are fairly common—and usually harmless. They may occur at any time of the year, but are especially common in the wintertime in New York.
What causes winter nosebleeds?
Cold, dry air can irritate the nose; when you go back indoors to warm up, heat from forced air systems and fireplaces exacerbates the condition. The result is bleeding, usually from only one nostril.
Who is most affected?
Nosebleeds are most likely to affect older individuals in Albany this time of year. The mucous membranes lining the nasal passages lose functionality as we age; dry winter air causes the blood vessels in the nose to thin and break.
People who take blood-thinning medications have a higher risk, as they are already prone to bleeding; lower estrogen levels cause an increase in bodily fluids in women who are post-menopausal, making them more likely to suffer from nosebleeds in winter, as well.
What else can increase the risk of nosebleeds?
Trauma, infection, allergies, high blood pressure and foreign objects in the nose are all common causes of nosebleeds in New York. Most of the time they are harmless, but if you experience them frequently, make an appointment with an ENT specialist in Albany to rule out an underlying disease such as hypertension, alcoholism or a tumor.
How to treat a nosebleed
If you are experiencing a nosebleed, first of all, remain calm.
Most nosebleeds look a lot worse than they actually are. Sit down, tilt your head forward (not backward, as some people suggest; this can cause blood to trickle down the back of the throat, leading to irritation and coughing) and pinch your nostrils together using your thumb and forefinger for 5-10 minutes, or until the bleeding stops.
Once you've stopped the bleeding
You'll want to avoid blowing your nose for at least 15 minutes afterward. You can try applying ice if you'd like; the cold will cause your blood vessels to constrict, slowing blood flow.
If the bleeding continues
If the bleeding continues despite these steps, visit an Albany ear, nose and throat specialist ASAP to have your bleeding vessel cauterized. This is a drastic, though effective, way to halt the bleeding once and for all.
How can you prevent nosebleeds?
To prevent nosebleeds, keep the air in your home moisturized by running a humidifier in areas you frequent, such as a bedroom. You can also try putting a dab of petroleum jelly on both sides of your septum once or twice a day to moisten your nasal linings. Saline sprays, gels and ointments are also effective.
Call us with any questions
Still have questions about nosebleeds or bothered by frequent ones? Make an appointment with an Albany ENT doctor for more information.
---
Related Ear, Nose & Throat Posts: