About five million kids in the U.S. under age 18 have been diagnosed with a penicillin allergy, most of the time before their third birthday, according to the American Academy of Pediatrics. However, research shows that most children who are labeled as allergic to penicillin actually aren't.
What the Research Shows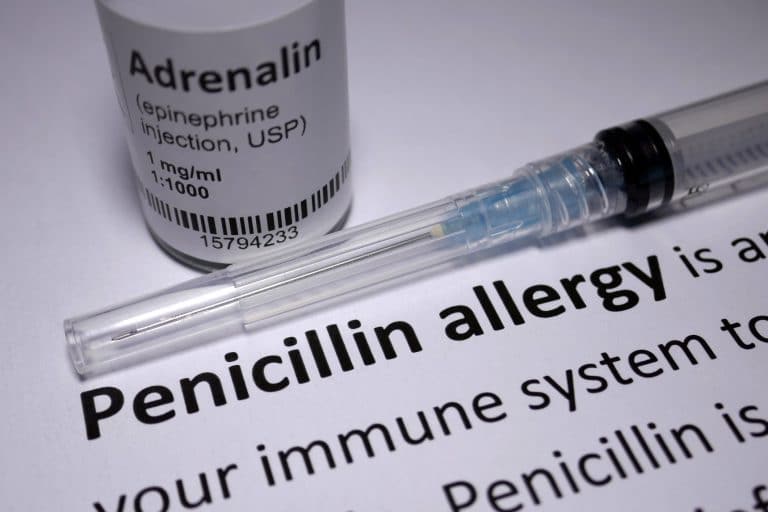 A study of 500 children between ages four to 18 sought to identify how many kids who are labeled as penicillin-allergic actually are. The study was published in the journal Pediatrics in 2017.
For the study, researchers examined medical records and parent questionnaires about symptoms. They found that three-quarters of the children had never actually had a worrisome reaction to penicillin, and likely never would. They then conducted allergy tests on 100 kids at low risk, and none were truly allergic.
Another review, published last year in the Journal of the American Medical Association, concluded that 19 out of 20 people who have been told they have a penicillin allergy actually do not.
These two bodies of research demonstrate that penicillin allergies are much rarer than previously thought, and are over-diagnosed.
Benefits of Penicillin
It is important to identify whether your child is truly allergic to penicillin, as the antibiotic has a number of benefits over other options.
According to Dr. David Stukus, M.D., associate professor of pediatrics at Nationwide Children's Hospital in Columbus, Ohio, penicillin is cheaper, safer and works better than alternatives, and removing the false allergy label from childhood can offer a lifetime of benefit.
"It's well-established that people who have a reported penicillin allergy have longer hospital stays, more antibiotic-resistant infections, and just poorer health outcomes in general compared to someone who doesn't have that allergy listed," he said.
Penicillin is shown to be effective at killing bacteria that causes the most common childhood illnesses, including staphylococci (staph) and streptococci (strep).
In addition, penicillin narrowly targets the bacteria that makes you sick. Alternative broad-spectrum drugs attack a wide array of bacteria, including protective bacteria. This can lead to antibiotic resistance.
Finally, penicillin is cheap. Out-of-pocket, a 10-day course of penicillin costs as little as $10.
For more information about penicillin allergies or to schedule an allergy test, contact the experts at Albany ENT & Allergy Services today.
Learn More About Allergies