About one in five Albany residents experiences hearing loss to some degree. But unlike wristwatches, which are pretty much "one size fits all," no two cases of hearing loss are identical.
Diagnosing the cause and type of your hearing loss is instrumental in treating it.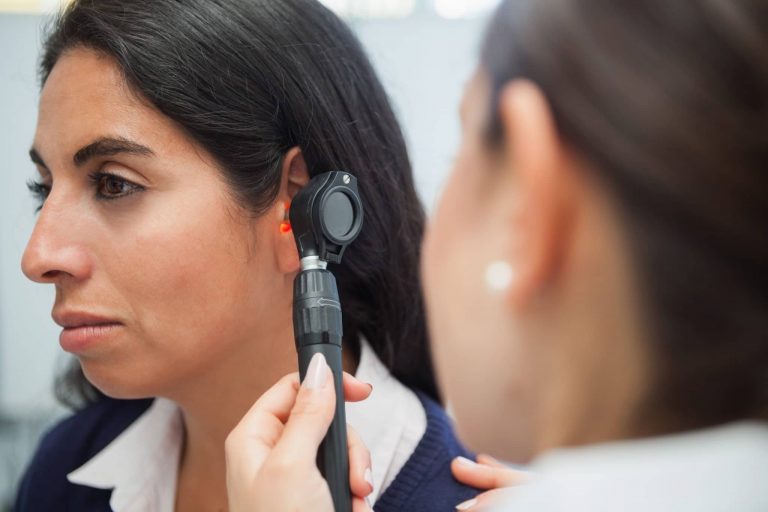 Diagnosing Hearing Loss
In order to diagnose hearing loss, your Albany audiologist relies on hearing tests to measure the type, degree, and configuration of your impairment. The ear consists of three parts – the outer, middle, and inner ears. Damage can occur in any of these sections, leading to either temporary or permanent hearing loss. Often, a variety of tests will be administered in order to test various parts of the ear.
The type of hearing loss refers to which part of the hearing system has been damaged. Hearing loss is categorized into three basic types: conductive, sensorineural, and mixed.
Conductive hearing loss is the result of damage to the outer or middle ear. It is usually mild to moderate and can often be treated successfully with medication or surgery. Conductive hearing loss can be caused by fluid buildup, ear infections, impacted earwax, physical abnormalities, foreign objects in the ear, or benign tumors. It is comparatively rare.
Sensorineural hearing loss, often referred to as nerve deafness, is characterized by damage to the inner ear. It is the most common type of hearing loss, affecting nine out of 10 patients. Unlike conductive hearing loss, this type is irreversible, though hearing aids are usually effective at treating sensorineural hearing loss. It may be caused by aging, noise exposure, head or neck trauma, viral or bacterial infections, autoimmune disorders, diseases of the inner ear, genetic conditions, ototoxic medications, and tumors.
Mixed hearing loss is a combination of both types and, in addition to the inner ear, will also affect the outer and/or middle ear. Treatment can include medications, surgery, hearing aids, or a combination of all three.
Degree and Configuration of Hearing Loss
Your Albany audiologist will also diagnose the degree and configuration of your hearing loss. The degree of hearing loss refers to its severity as measured in decibels (dB) and ranges from normal (-10 to 15 dB loss) to profound (91+ dB loss), with a total of seven different stages.
Hearing loss configuration refers to the pattern of loss across different frequencies as measured on an audiogram. Different hearing loss configurations include:
High frequency (affects high pitches) vs. low frequency (low pitches are affected)
Bilateral (affecting both ears) vs. unilateral (single-sided hearing loss)
Symmetrical (identical loss in both ears) vs. asymmetrical (loss varies in degree and configuration in each ear)
Progressive (steady decline in hearing ability) vs. sudden (hearing loss occurs rapidly and without warning)
Fluctuating (hearing loss changes over time) vs. stable (hearing loss remains the same)
If you or a loved one suspects hearing loss, contact your Albany audiologist today to schedule a hearing evaluation. With the proper treatment, you can expect to enjoy a high quality of life.