Ear infections are the most common reason parents bring their children into the doctor's office. Caused by a buildup of fluid and bacteria in the middle ear, the signs of an ear infection in children include pulling at the ears, fussiness, trouble sleeping, fever, fluid drainage, balance problems and hearing loss.
Ear infections may be acute or chronic. Cases of chronic or reoccurring ear infections may require ear tubes in order for the fluid to be able to drain. Below we review everything you need to know about ear tubes.
What Are Ear Tubes?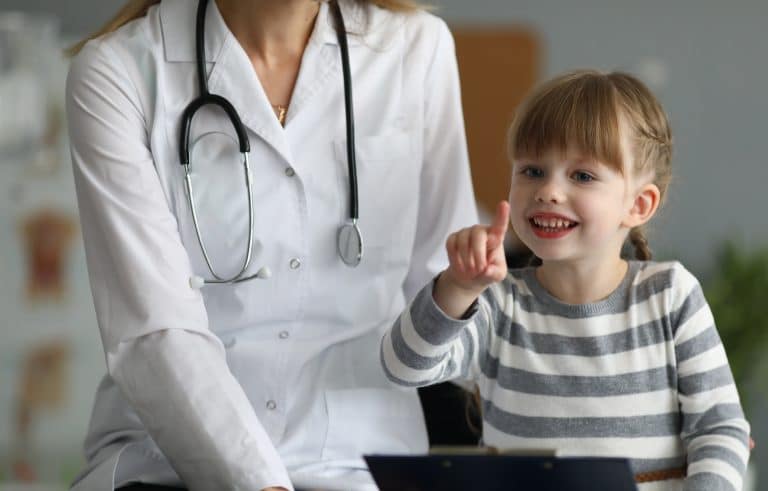 Ear tubes are tiny plastic or metal tubes that are placed in a child's eardrum by an ear, nose and throat physician. They work by helping fluid that is trapped behind the eardrum drain, relieving pressure and treating the infection.
Ear tubes are often necessary because children's Eustachian tubes – the passageways between the middle ear and the throat that drain fluid and equalize pressure – are much shorter and more horizontal than adults', making ear infections more common.
When Are Ear Tubes Recommended?
Ear tubes aren't necessary for all ear infections. Your child's doctor may recommend them if…
Your child has had more than three ear infections in six months.
Your child has had more than four ear infections in one year.
Fluid has remained in the ears for more than three months.
The ear infection is causing hearing problems, which can impact speech and language development.
What Are the Benefits of Ear Tubes?
In addition to treating a chronic or recurring ear infection, ear tubes can…
Lower risk of future ear infections.
Improve a child's hearing and speech-language development.
Allow the Eustachian tubes to do their job.
Improve behavior, sleep and communication.
How Long Do Ear Tubes Stay In?
Ear tubes typically remain in place for six months to one year. In most cases, they fall out on their own. If they don't, the doctor may let them stay in place for a few more years before removing them.
To get your child back to enjoying playing at Washington Park without ear pain, call the experts at Albany ENT & Allergy Services today.