Allergies are common year-round in Albany; about 20 percent of the population struggles with them.
Most people are aware of symptoms such as itchy and watery eyes; nasal congestion; runny nose; sneezing; cough and sore throat.
Did you know that another side effect of allergies is hearing loss?
Allergies & Ears
Allergies are the body's response to a perceived threat.
The immune system produces histamines, chemicals that are released into the bloodstream as a defense mechanism.
Unfortunately, these can cause symptoms of their own – namely inflammation, itchiness and excess mucus production.
Allergy symptoms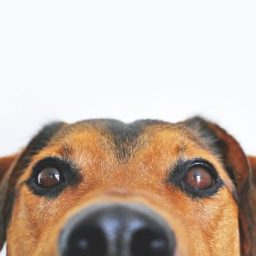 To understand how allergies affect your hearing, let's start with the basics.
Allergies are an exaggerated immune system response to a substance your body perceives as a threat. Chemicals known as histamines are released into the bloodstream as a defense mechanism; these can cause swelling, inflammation, itchiness, and excess mucus production.
The most common allergens are pollen, pet dander, environmental irritants, mold, dust mites, chemicals, medications and foods.
Symptoms aren't confined to the nasal passages, as some people believe.
Allergies also affect the outer, middle and inner ear, producing symptoms such as itchiness, pressure or fullness in the ear, infections, dizziness, ringing in the ears and hearing loss.
The outer ear is most prone to allergies that occur when skin comes into contact with pollen, insect bites or metals such as nickel.
Inflammation of the ear canal can prevent sound from entering the ears, causing temporary hearing loss.
In the middle ear, the Eustachian tubes – organs that are responsible for equalizing pressure in the ears – can become swollen when excess mucus caused by allergies builds up.
This results in a plugged-up sensation in the ears and may lead to infection. If left untreated, a middle ear infection could cause permanet hearing impairment.
In the inner ear, Meniere's disease and other disorders can flare up in response to allergies, making symptoms more pronounced.
Treating Allergies Brings Relief
Avoiding allergen triggers is the only foolproof way to eliminate allergic reactions, but this isn't very realistic.
Your Albany ear, nose and throat specialist suggests home remedies such as over-the-counter medications to relieve pain; Tylenol, Advil and Motrin work best. You can supplement this with eardrops if necessary.
A warm compress placed over the ear can also help. Get plenty of rest to enable your body to fight off the infection.
If your symptoms persist or come back repeatedly, you might be a candidate for immunotherapy (allergy shots or oral drops).
If you're experiencing hearing problems associated with allergies, make an appointment with an ear, nose and throat or allergy specialist.
Solutions are available to ease your discomfort and restore your ability to hear.
---
Related Ear, Nose & Throat Posts:
---
Our Albany and Clifton Park Audiologist Office Locations
Albany
123 Everett Rd
Albany, NY 12205
(518) 701-2085
Clifton Park
1785 Route 9, Suite 201
Clifton Park, NY 12065
(518) 701-2075