For most people with hearing loss in Albany, the condition develops gradually. It can take years before you even realize you have a problem.
Once in a while, hearing loss doesn't take long at all to set in – it can happen suddenly, without warning.
Naturally, this can be frightening! Even worse?
The condition is sometimes misdiagnosed.
What is Sudden Sensorineural Hearing Loss?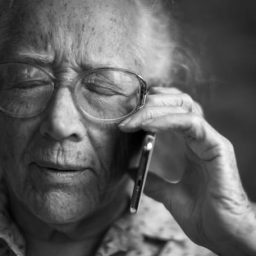 Sudden sensorineural hearing loss, or SSHL, is defined as hearing loss that either occurs suddenly or over a period of 72 hours.
It involves a hearing reduction of 30 decibels (dB) or more and affects three contiguous frequencies.
Nine out of 10 people with SSHL in Albany are affected in only one ear.
The condition is rare, affecting only about six in every 5,000 people, according to estimates from the National Institutes of Health.
The actual number might be considerably higher, as SSHL is frequently unreported or misdiagnosed.
It is most common in adults in their 40s and 50s but can strike people of all ages.
What Causes Sudden Sensorineural Hearing Loss?
There are more than 100 possible causes of SSHL; these include infections, autoimmune diseases, head trauma, neurological disorders, circulatory problems, abnormal tissue growth and ototoxic medications.
Antibiotics are one of the most common causes, as certain types have been shown to destroy the hair cells of the cochlea with little or no warning.
Because the symptoms of SSHL are similar to those experienced when there is a buildup of wax in the ear or congestion – such as dizziness or tinnitus – doctors and patients alike sometimes mistakenly assume the issue will improve on its own, attributing it to the side effects of a bad cold.
And while SSHL does occasionally go away on its own after a few days or the symptoms gradually improve over time, for some people the condition will only grow worse the longer it is untreated.
Some doctors end up prescribing nasal sprays and decongestants to treat what they believe is congestion.
This won't do anything to help SSHL go away.
The loud ringing in the ears that often accompanies the condition can also mask the underlying hearing loss.
To determine whether a sudden, unexplained loss of hearing is a result of congestion, try humming to yourself.
If your voice sounds louder in the affected ear, then earwax, infection or congestion are most likely to blame.
However, if your voice is louder in the unaffected ear, you probably have sensorineural hearing loss.
If you can't tell which ear your voice sounds louder in, your best bet is to schedule a hearing test.
Any onset of sudden hearing loss or tinnitus that doesn't clear up in a matter of hours, especially when accompanied by a sensation of pressure in the ear, should be checked out by an Albany ear, nose and throat doctor as soon as possible.
A comprehensive hearing evaluation is necessary to confirm a diagnosis and allow your ENT physician to come up with a treatment plan.
Treating SSHL most often involves corticosteroids to reduce inflammation, taken either orally or via injection.
It's imperative that you seek treatment as soon as possible; steroids must be taken within the first four weeks in order to be most effective.
If you or a loved one experiences a sudden loss of hearing, contact an Albany ear, nose and throat specialist as quickly as possible.
Related Ear, Nose & Throat Posts:
---
Our Albany and Clifton Park Audiologist Office Locations
Albany
123 Everett Rd
Albany, NY 12205
(518) 701-2085
Clifton Park
1785 Route 9, Suite 201
Clifton Park, NY 12065
(518) 701-2075