Nasal polyps are teardrop-shaped growths that form in the nose or sinuses and interfere with your sense of smell. They can also cause nasal pressure, congestion and sinus infections. If your polyps don't respond to medications, your doctor may recommend endoscopic sinus surgery to remove them.
How Is Endoscopic Sinus Surgery Performed?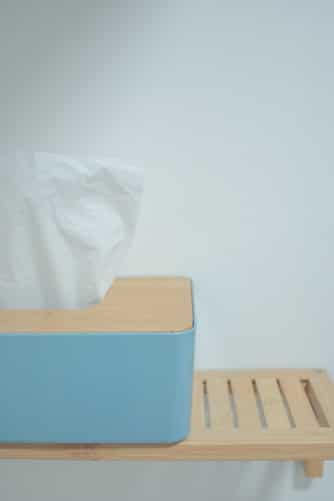 To perform endoscopic sinus surgery, your doctor will first put you under general anesthesia. They'll then insert a small tube with a lighted magnifying lens or camera into your nostrils to get a view of your sinus cavities. Next, they'll use instruments to remove polyps and any other substances blocking your sinuses. They may also enlarge the openings of your sinuses and nasal passageways.
Endoscopic sinus surgery is an outpatient procedure that takes about 30 minutes. You should be able to go home the same day.
What to Expect After Endoscopic Sinus Surgery
The body's natural response to trauma after nasal polyps are removed contribute to the post-surgery outcome. After endoscopic sinus surgery, most people can expect to experience:
Bleeding. You may have some bloody discharge for three to five days after sinus surgery. Dab your nose with tissue, but do not blow your nose. Afrin spray should stop the bleeding; if it doesn't, call our office.
Pain. Most people experience some nasal and sinus pain and pressure for a few days after surgery. You can take extra strength Tylenol to help manage it, but avoid aspirin and NSAIDs.
Fatigue. You may feel tired and fatigued for about a week after surgery.
Nasal congestion/discharge. Expect to experience nasal congestion and discharge for two to three weeks after surgery.
Postoperative Care
After your sinus surgery, you should avoid:
Blowing your nose. Don't blow your nose for at least 10 days after surgery, as it could cause bleeding.
Straining. Similarly, you should avoid straining and strenuous exercise for at least 10 days. You can resume regular exercise after two weeks.
Aspirin/NSAIDs. Aspirin and non-steroidal anti-inflammatory medications like Motrin, Advil and Aleve should be avoided two weeks prior to and two weeks following surgery.
Steroid nasal sprays. You should also avoid steroid nasal sprays for at least two weeks after surgery.
After sinus surgery, you should:
Use saline nasal spray. Mist the sinuses every two to three hours after surgery to ease discomfort. This can be purchased at Central Avenue Pharmacy.
Perform sinus irrigation. Sinus rinse kits can be used starting the day after surgery. You should do this twice daily to help soothe and clean the sinuses.
Attend postoperative visits. Make sure you attend your post-op visits so that your nose and sinuses can be cleaned and checked.
For more information or to schedule an appointment, call Albany ENT & Allergy Services today.
[related-posts]