If somebody asks you about sneezing and your mind automatically goes to a cartoon dwarf, you're hardly alone.
Few people in Albany give much thought to sneezing; it's one of those automatic reflexes we take for granted, like blinking and breathing; but sneezing actually plays an important role in your overall health.
Why Do People Sneeze?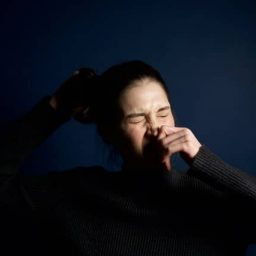 The medical term for sneezing is sternutation, but unless you find yourself staring down Alex Trebek during Final Jeopardy, you'll probably never need to know that.
Sneezing serves a purpose other than giving others an excuse to bless us or practice their German; it helps clear dirt and bacteria from the nose and throat.
Normally, mucus in the nasal passages traps these irritants, and they are eventually digested in the stomach and neutralized. Occasionally, debris will enter the nose and irritate the mucus membranes that line the nasal passages and throat. This triggers a sudden expulsion of air that usually comes with only a few seconds' warning—if that.
What causes allergies?
Allergies are the result of your body's immune system attempting to protect against invasion by a harmful substance. Allergies and viral infections are the most common sneezing triggers.
The most common allergens are pollen, dust mites, animal dander, mold, chemicals and food. Sneezing is one of the key symptoms associated with allergies.
Over 200 different viruses can cause upper respiratory infections; the majority lead to the common cold or flu.
Sneezing is your body's way of trying to dispel the germs and bacteria causing your illness.
Sometimes, a sneeze can come on suddenly and may not happen at the most opportune of moments, but keep in mind that sneezing is a good thing. It's helping to protect your body from harm!
Sneezing triggers include:
Nasal irritants
Corticosteroid nasal sprays
Drug withdrawal
Trauma to the nose
Breathing cold air
Inhaling irritants such as dust and pepper
Limiting Your Sneezes
While sneezing is harmless and very rarely a sign of anything more serious, doing so constantly can get old fast. There are things you can do to "sneeze-proof" your environment and reduce the frequency of your sneezes. Your Albany ear, nose and throat specialist recommends taking the following steps:
Replace furnace filters every few months
Keep your pets' fur trimmed and don't allow them in rooms you frequent
Wash linens and bedding in hot water to kill dust mites
Purchase a HEPA (high energy particulate air) filter; these trap  99.97 percent of microscopic particles, many of which can trigger sneezing
Have your home inspected for mold and remove it if necessary
OTC Sneezing Remedies
Over-the-counter antihistamines and other drugs, including nasal sprays, can help relieve cold, flu and allergy symptoms. If you are bothered by constant sneezing and looking for a long-term solution, schedule an appointment with an ENT doctor in Albany. You may be a candidate for immunotherapy or other treatment.
---
Related Ear, Nose & Throat Posts:
---
Our Albany and Clifton Park Audiologist Office Locations
Albany
123 Everett Rd
Albany, NY 12205
(518) 701-2085
Clifton Park
1785 Route 9, Suite 201
Clifton Park, NY 12065
(518) 701-2075