Tonsilitis is an inflammation of the tonsils, the oval-shaped tissue at the back of the throat. When caused by bacteria, it is most common in children aged five to 15 due to the frequent spread of viruses or bacteria between school-age children.
Tonsilitis symptoms may include any combination of the following:
Red and swollen tonsils
Fussiness in children
Sore throat
Difficulty swallowing
Painful swallowing
Scratchy voice
Fever
White or yellow coating on the tonsils
Headache
Bad breath
Tonsilitis can make your child feel miserable and cranky, but there are a couple of ways you can manage their symptoms and reduce their likelihood of getting recurring tonsilitis.
Managing the Symptoms of Tonsilitis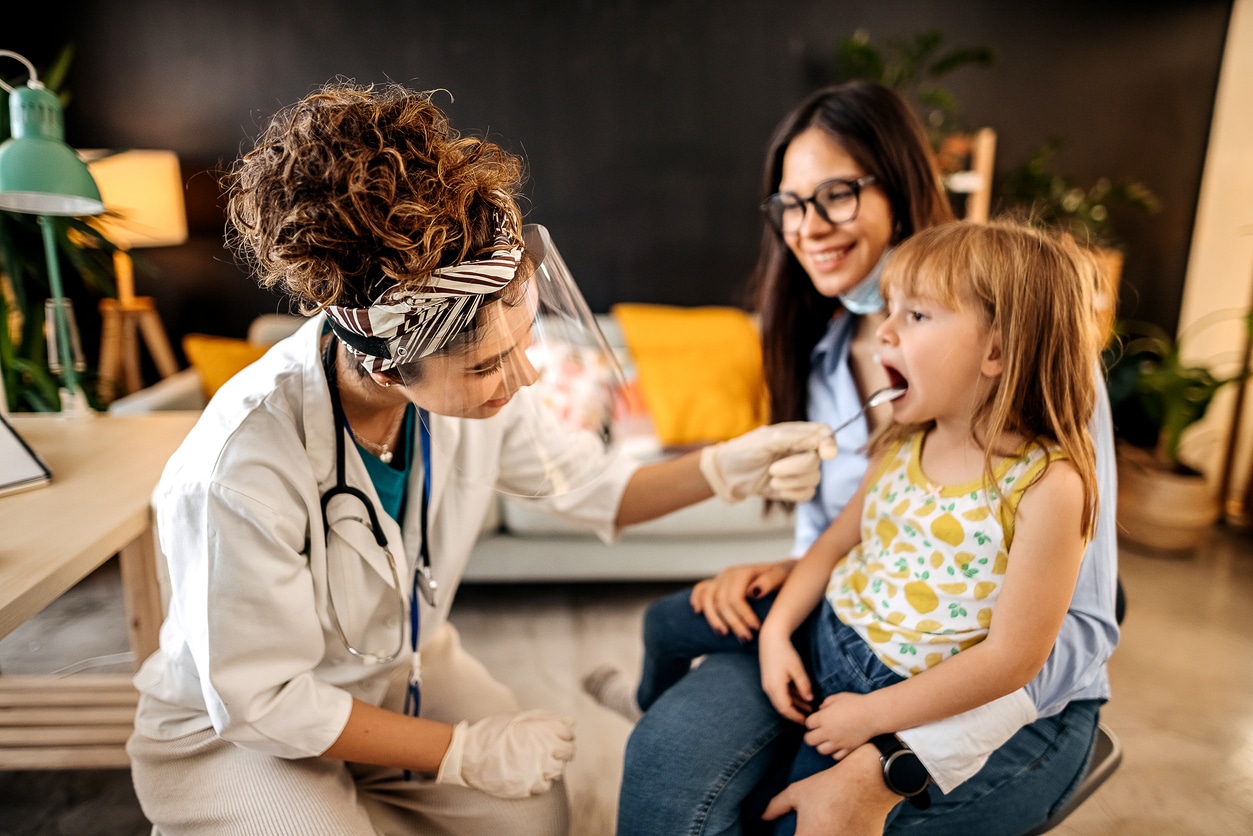 If your child's tonsilitis is caused by bacteria, their doctor may prescribe antibiotics to treat the condition. If their tonsilitis is caused by a virus, the condition will likely go away on its own within 10 days. Strategies to manage the symptoms of tonsilitis may include any combination of the following:
Saltwater gurgle. Saltwater gurgling is unpleasant but can help reduce the pain and inflammation of the tonsils. If your child is old enough to gurgle, prepare a saltwater solution and have them gurgle as long as they can before spitting out the mixture.
Lozenges or hard candy. If your child is old enough, try giving them a throat lozenge or hard candy to suck on. This will help reduce the pain and promote moisture in the tonsils.
Ice cream. Getting ice cream is the best part of being sick as a kid. Try grabbing a pint of your child's favorite flavor from the Cone Zone and giving it to them to help soothe their sore throat.
Warm tea with honey. A warm herbal tea with honey can help reduce the inflammation in your child's throat.
Run a humidifier. Running a humidifier or having your child sit in a steamy bathroom can help prevent their throat from becoming too dry or painful.
Preventing Tonsilitis
Tonsilitis is a contagious condition. To help prevent your child from contracting it, teach them good hygiene strategies such as frequent hand washing and encourage them not to share food or drinks. Additionally, if tonsilitis is going around at your child's school, avoid exposing your child to the virus and take them to the doctor immediately if they begin exhibiting symptoms.
For more information on managing your child's tonsilitis, contact Albany ENT & Allergy Services today to schedule an appointment with one of our specialists.