Your parotid glands are the largest salivary glands in your body and are located right in front of the ears on each side of your face. They are essential in the production of salvia to help chew and digest food. Occasionally, tumors develop in the parotid glands and require treatment.
Signs of Parotid Tumor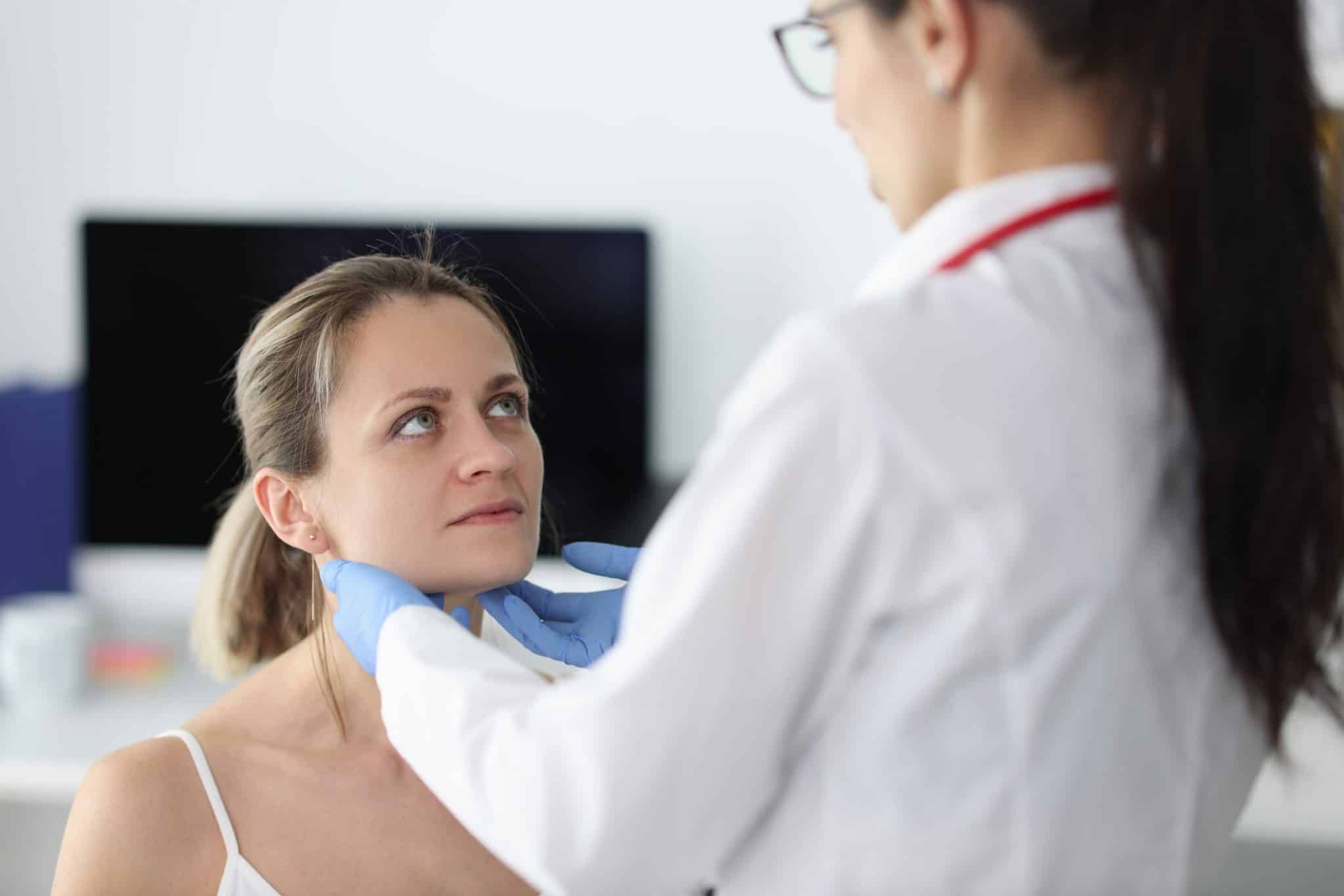 Common signs of a parotid tumor include:
Swelling or a lump near your jaw, neck or mouth
Numbness in part of your face
Burning or pins-and-needles sensation on your face
Difficulty opening your mouth widely
Muscle weakness on one side of your face
Pain in the area of the parotid gland (less common)
Are Parotid Tumors Cancerous?
These tumors occur because of an overgrowth of cells. The most common type of parotid tumor is called pleomorphic adenoma. This tumor is slow-growing and, in rare circumstances, can become cancerous.
Studies have shown that the longer a pleomorphic adenoma remains in your body the more likely it is that it will become cancerous. Only about 1.5% of these tumors become malignant within the first five years. That number rises to 9.5% after 15 years.
Additionally, sometimes skin cancers such as squamous cell carcinoma or melanoma can spread to the parotid gland causing a malignant tumor.
What To Do if You Believe You Have a Parotid Tumor
Visit your doctor if you have signs of a parotid tumor. If they suspect an abnormal growth in this area, they will recommend imaging such as an MRI and/or CT scan.
If a lump is found, they will likely perform a biopsy to determine whether or not the tumor is cancerous.
Treatment and Recovery
Regardless of whether the tumor is benign or malignant, removal is the recommended treatment option. This particular procedure is referred to as a parotidectomy. It is usually performed as an outpatient surgery under general anesthesia. Your surgeon will remove the tumor along with a bit of normal tissue to ensure the growth can be completely removed. If there are no complications, you should be able to go home that same day.
Your surgery team may place a drain at the incision point, which is usually removed the day after surgery. Recovery should take about 1-2 weeks. During that time, you should follow your doctor's instructions about caring for your wound and avoid strenuous activity.
It also is wise to avoid hard foods at first. Stop by Paradise Natural Foods or another nearby grocery store before your operation and stock up on soft foods like yogurt and instant mashed potatoes.
For more information or to schedule an appointment with a specialist, call Albany ENT & Allergy Services today.
[related-posts]