Septoplasty is a surgery used to fix a deviated septum. Septoplasty is one of the most common procedures performed by ear, nose and throat doctors (ENTs), with approximately 260,000 septoplasties performed every year in the U.S.
Let's take a closer look at what you can expect from septoplasty surgery.
Who Needs Septoplasty?
Septoplasty is most often recommended for adults and teens. While it can occasionally be recommended for young children, it is uncommon. Septoplasty surgery may be recommended for one or multiple of the following reasons including to:
How Effective Is Septoplasty?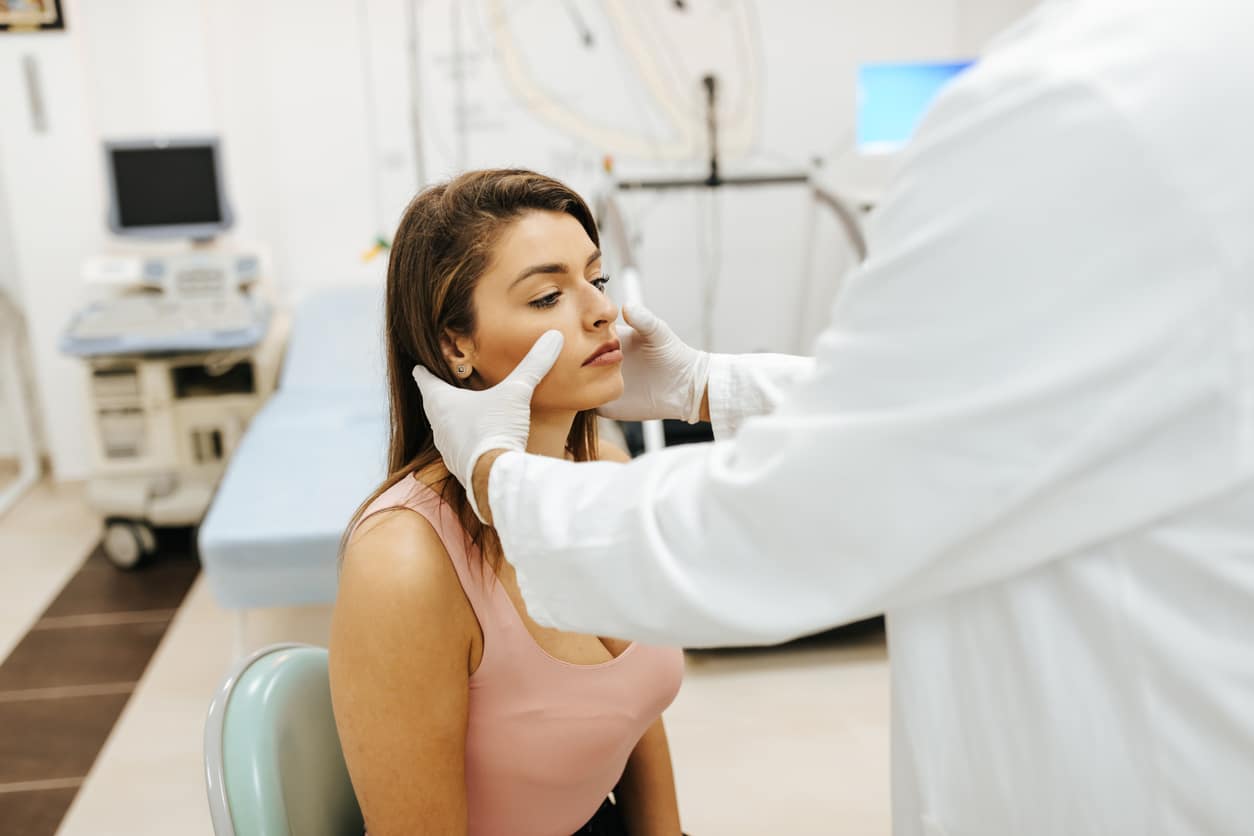 A study on septoplasty outcomes in young adults found that 77 out of 86 patients with septal deviation reported a subjective improvement in their nasal obstruction. The study further concluded that younger patients with nasal obstructions benefited more from septoplasty surgery.
With successful surgery, you should be able to take deep, clear breaths at Buckingham Lake Park in no time.
What Can You Expect Before, During and After Surgery?
Most septoplasty surgeries will follow the same or similar procedures. The surgery is usually outpatient and does not require a hospital stay.
Before Surgery
An ENT will determine your candidacy for the procedure based on your medical history and the reason for the surgery.
Pre-surgery care instructions for stopping certain medications, eating or drinking must be followed exactly to prevent postponement or cancellation.
During Surgery
The surgeon will put you under general anesthesia.
The surgeon makes an incision on one side of the nose and lifts the membrane that protects the septum.
The surgeon will reshape the septum bone and cartilage, sometimes removing bone and cartilage and reshaping the underlying nasal structure.
The surgeon repositions the membrane over the septum.
After Surgery
The surgeon may insert splints or packing to hold your nasal tissue in place, prevent nosebleeds and lower the risk of scar tissue. If they don't use splints, they may use dissolving stitches after surgery.
Most septoplasty surgeries take between 30 and 90 minutes, and you should be able to go home the same day. You can expect nausea from the anesthesia and mild to moderate discomfort from the procedure.
Your surgeon will provide a list of post-op instructions which must be followed precisely.
Call Albany ENT & Allergy Services today to make an appointment to speak to an ENT specialist about septoplasty.