Most people in Albany have experienced an occasional episode of dizziness. It's usually no cause for concern, but if experience frequent bouts of unsteadiness it's a good idea to err on the side of caution and make an appointment with an audiologist as dizziness can occasionally indicate a more serious underlying issue.
What is Dizziness?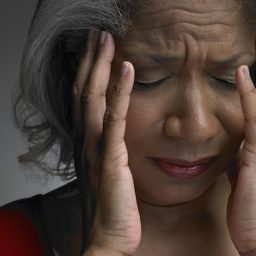 Dizziness is common in Albany and across the U.S. The older we get, the more likely we are to experience occasional balance problems; about 40 percent of elderly people suffer from dizziness. Unfortunately, this age group is most at risk for serious complications associated with dizziness – falls are the most common initial factor leading to death in individuals who are 80 or older.
Dizziness is a blanket term that describes any sensation of unsteadiness or imbalance. It occurs when the brain senses false movement and overcompensates. Symptoms that often accompany dizziness include:
Fainting
Vertigo (a sensation of spinning or other movement)
Weakness
Confusion
Disorientation
Blurry vision
These can be disconcerting but usually nothing to worry about. More serious symptoms include vomiting, double vision, shortness of breath, chest pain, fever, back pain, neck stiffness, walking difficulty and trouble using your arms or legs. If any of these occur along with dizziness, seek medical attention immediately.
Causes and Treatment
The list of possible dizziness triggers is long. Some of the most common causes include high blood pressure, anemia, dehydration, low blood pressure, endocrine system disorders such as diabetes or thyroid disease, cardiovascular disease, head trauma, viral and bacterial infections, neurological disorders, hyperventilation and heat-related disorders.
Treatment for your dizziness depends on what is causing it. An audiologist in Albany will give you a thorough medical evaluation to assess your condition. Treatment solutions might include any of the following:
Medications (antihistamines, sedatives, antibiotics, steroids)
Physical or occupational therapy
Surgery
Repositioning exercises
Vestibular retraining programs
Occasional dizziness isn't too worrisome, but if you are experiencing repeat bouts of unsteadiness, it's best to get checked out – especially if you're older.