Your hearing loss is not only affecting you; studies show that untreated hearing loss can negatively impact those closest to you. This Valentine's Day, give the gift of you and finally treat your hearing loss.
When Hearing Loss Is Left Untreated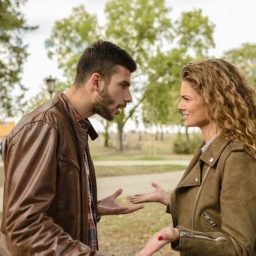 More than 48 million people experience hearing loss, but only 20 percent of those who would benefit from the use of a hearing aid actually use one. This means that nearly 80 percent of people with hearing loss are leaving it untreated.
Untreated hearing loss can have a negative effect on your relationships. A survey from 2009 found that 44 percent of participants reported that their relationship with their partner, friends or family suffered, and 34 percent indicated that their hearing loss contributed to the end of their relationship.
Negative Emotions
Untreated hearing loss is also associated with a number of negative emotions, including:
Loneliness
Frustration
Resentment
Withdrawal from social interactions
Decrease in intimidate talking and joking
Decrease in communication
Decrease in shared activities
Communication Is Key
Communication is the most important part of any healthy relationship. Hearing loss can cause important interactions to be lost. And when communication breaks down, it can spread to other aspects of the relationship.
According to a 2010 study, 35 percent of hearing loss respondents indicated that of all their relationships, the one with their significant other suffered the most.
How Hearing Aids Preserve Romance
Fortunately, it's not too late.
The first step in seeking treatment for your hearing loss is to contact your audiologist at Albany ENT & Allergy Services. They will complete a series of hearing tests in order to determine your type and degree of hearing loss.
Once the results are in, your audiologist will put together an individualized treatment plan. For most, this will include the use of hearing aids. There are a number of styles and manufacturers to choose from, but your audiologist will work with you to determine the best device for your lifestyle and budget.
Hearing aids have been shown to drastically improve the user's quality of life, including their ability to communicate with others. This Valentine's Day, do something for the ones you love. Contact Albany ENT & Allergy Services to get help for your hearing loss today.
Learn More About Hearing Loss